Projects in the starting block
Ongoing Projects
Ongoing projects which in the future will also be very exciting:
Houses for living
Fourteen new houses in the woodlands, which will provide much-needed living space for employees, volunteers and the elderly. The houses will be built using the same construction principles as the House of the Nature and the Youth Hostel. We can use the acquired know-how to our advantage for optimal working efficiency. As usual the houses are placed in harmony with the surrounding nature. We began building the first two of the houses in December 2018
Hotel am Michaelshof
A hotel with 52 beds and an adjoining therapeutic centre will be created next to Michaelshof, neighbouring the deep cut little valley called the beech gorge for its beautiful trees, with a magnificent view over the arena. There will also be a small cafeteria and another store – now for non-food products.
Solar energy
Expansion of solar energy. Development of more solar panels which will be supplemented by a highly efficient storage system. We are working on an even more conscious usage of energy. Building specific monitoring of energy consumption will help us to ensure higher energy saving rates.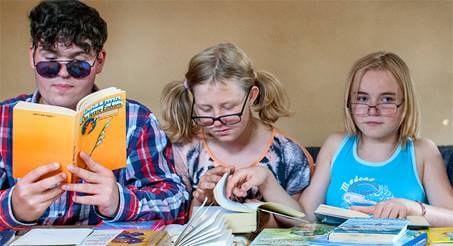 School
In February 2020 we started a special school with three classes in the neighbouring village Wietzetze. We hope that the project will evolve into an inclusive real ‹village school› closely related to nature in general and to the Arche-Hof farm in Sammatz – the perfect surrounding for a positive learning process starting from hands on experience.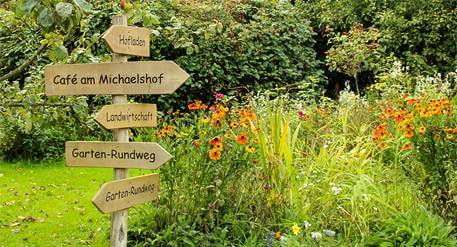 Garden & Park
As always, the further development of our wonderful gardens and parks will require both financial resources and the voluntary work of many helping hands. This includes, among other things, the construction of new paths and squares, the planting of new shrubs and trees as well as the creation of cosy spots. Landscaping the grounds around the newly built houses will be another task for the coming year.